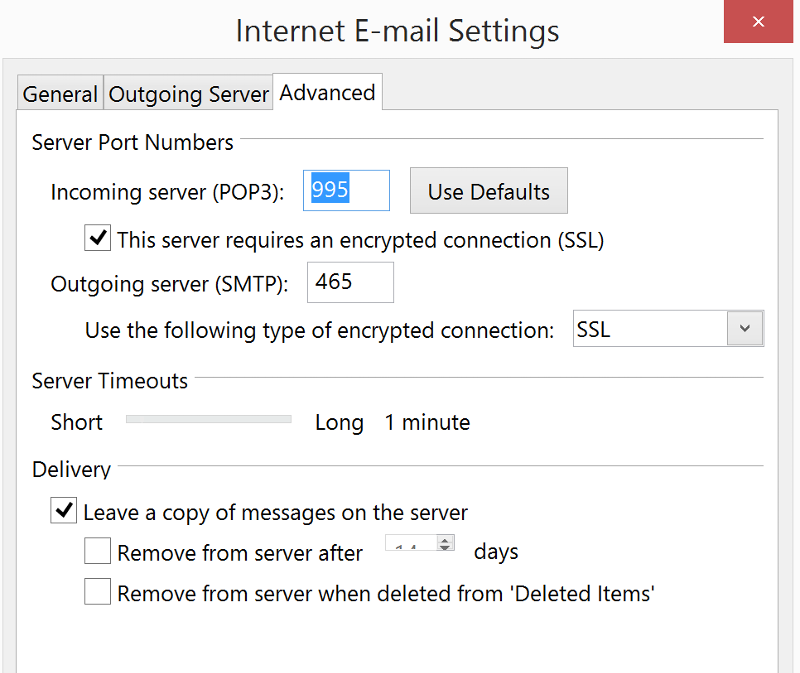 I have a new laptop I purchased, Lenovo Yoga 2 Pro. Has windows 8 Pro and Outlook 2013.
I have setup my Comcast POP3 email like i had with my Windows 7 machine I used to have. I can receive email to my Comcast email in Outlook no problems.
However, when I try to reply or send email to anyone, it will show as sent (leaves my outbox) and shows in my sent items. However, I NEVER receive the email.
I tested from my web mail from Comcast website and from my cell phone and the acct is working fine. so I know its isolated to this new Outlook 2013.
I have followed all the steps online to setup Comcast mail in outlook. but still no success. see attached current setup i have.
I have also tried changing port to 587 NO SSL. I've played around with different settings but still nothing.
This is soo frustrating. CAN ANYONE PLEASE HELP??
Thanks
John
mail-settings.png