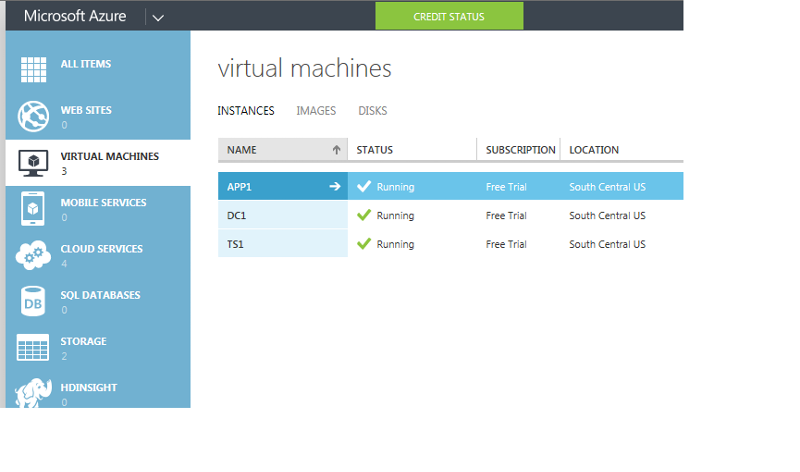 I have created a network (Domain Controller, Terminal Server) in Microsoft Azure (please see Azure Menu screenshot)
I can also connect to the Terminal Server using Remote Desktop Connection on-demand.
This time I wanted to install Windows Azure Connect Clients and was reading on the following article:
http://blogs.technet.com/b/keithmayer/archive/2013/02/07/step-by-step-connect-to-your-cloud-lab-with-windows-azure-connect.aspx
In that article,
step (1) is Login to the Windows Azure Portal for Windows Azure Connect
step (2) On the top Common Tasks toolbar of the portal, click the Connect button to the Windows Azure Connect portal page. ** BUT THERE IS NO CONNECT BUTTON.
I just don't see the CONNECT button in Azure menu anywhere.
Am I missing something here?