We are installing SQL Server 2012 on a remote server and the CD/DVD is inserted in the Z:\ drive.
All seems to be working (system is OK to install, license key is accepted, update files are downloaded) until is stops and returns to the landing page. The picture shows the last thing it tried to execute. After 2 minutes I closed the landing page and the rest of the log entries are shows.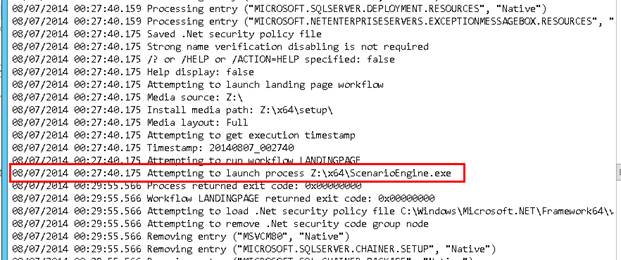 The Summary file has this error: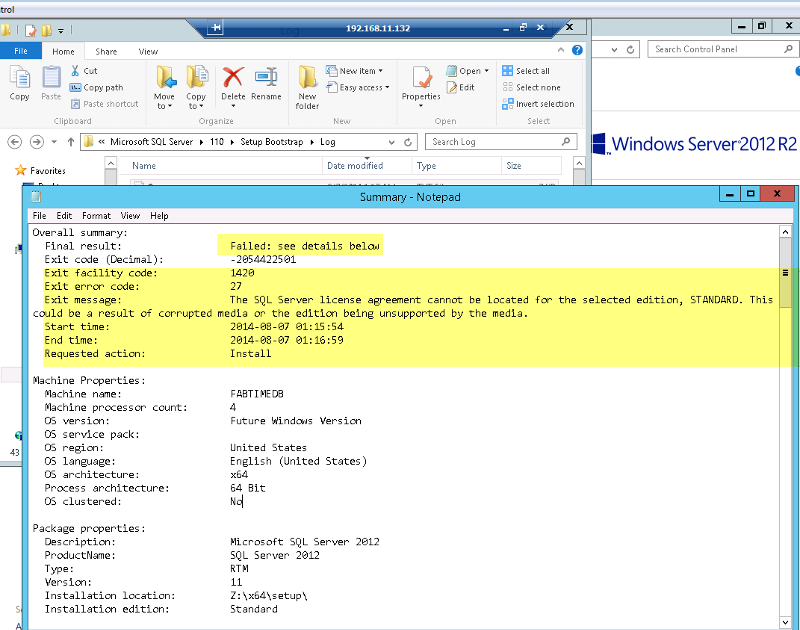 Please let me know if there is any other useful information I can provide.