I really thought I had the answer to this problem via another topic I had posted a few days ago. But nothing seems to be working the way I need it to work. I have attached an example Access file which has been cut down regarding the number of fields for demonstration.
My problem is this... I have a report that needs to contain up to 34 subreports arranged 9 across and up to 4 down. The data has to come from a table like the attached example or I suppose form a query of some kind. But the data in the table is in groups like...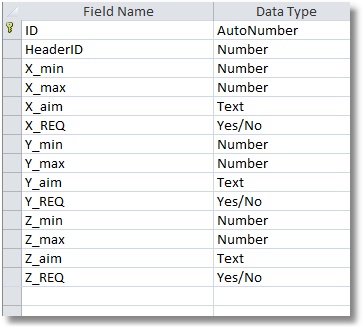 As you can see the "groups" are X, Y, and Z. But here is the challenge.. The resulting sub-report has to look like...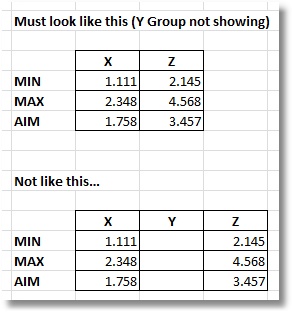 (Y Group not showing because the field Y_REQ is false in the table. (again, please see the example Access file).
Example.accdb