I have a list of data, which looks like this, it can't be sorted in any other way.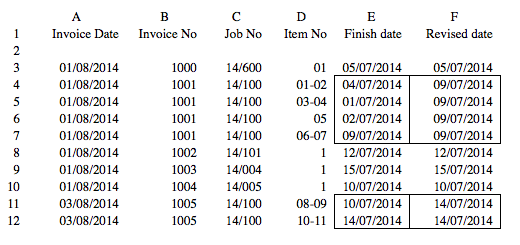 I need a formula to give me the answer in column F, revised date
To get the answer, when a invoice has multiple items, I need to look for the latest finish date and give that date to all of the items
The job number can recur later on but would have a different invoice.
If it possible to do this with a formula?