We're having issues getting applications installed with an OSD task sequence in a new environment
- Applications have been deployed through SCCM and are deploying without issue on existing PC's.
- 'Allow application to be installed from the Install Application task sequence without being deployed' is ticked
- I created an MDT task sequence
- Modified the relevant software settings in the UDI Wizard Designer to connect to our site server and device collection
- Added in the software to the UDI Wizard Designer (Adobe Reader, Flash & Java)
- Saved the UDIWizard_Config.xml file
- Updated the DPs with the MDT Toolkit files
- The task sequence is unmodified – the 'Install Application' step has the base variable of COALESCEDAPPS
At this point, the OS installs perfectly but when it comes to the application installation nothing happens and the deployment continues. Once logged in, none of the applications are installed.
Looking at the smsts.log file it seems to suggest that no variables are found.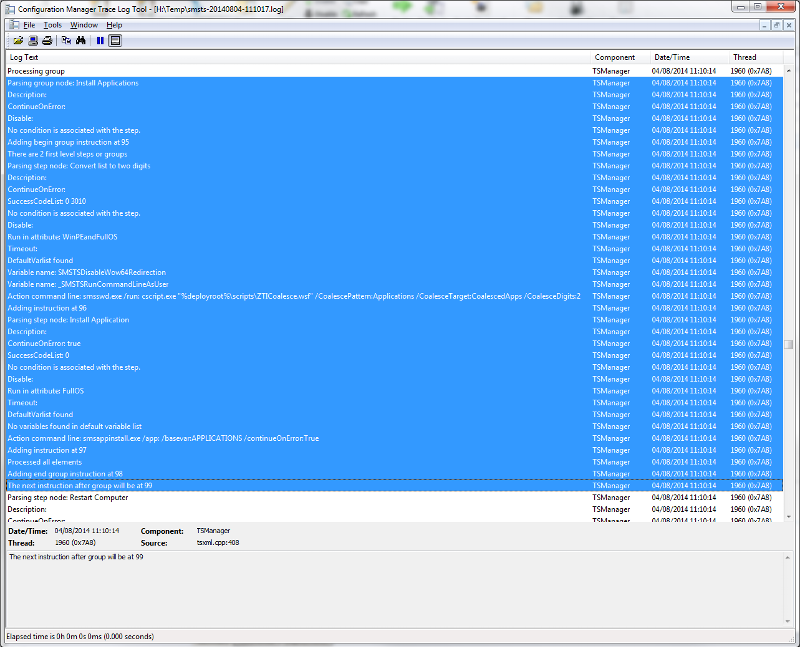 However the ZTICoalesce log file list all 3 applications successfully.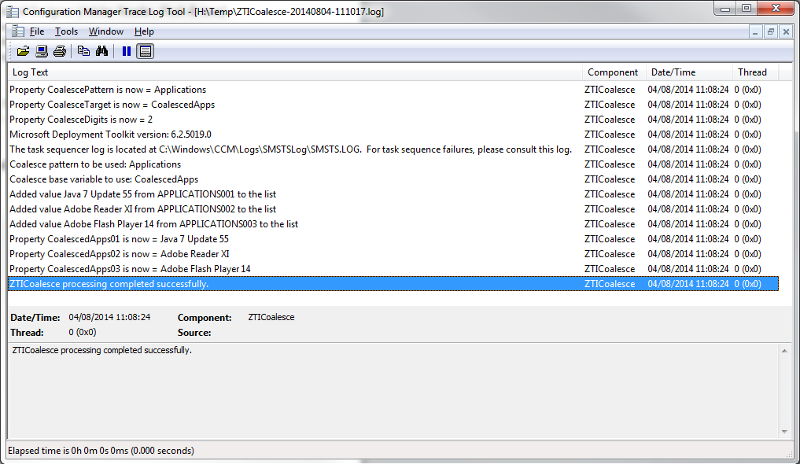 Any help would be gratefully appreciated!