Hi Experts,
I am new to Wix installation and in general installations and am looking for some help on custom dialog using wix. We are upgrading a web application developed in VS 2005 (MSI) to visual studio 2012 (WIX) . When we try to install our web application VS 2005 (msi) it will show attached screenshot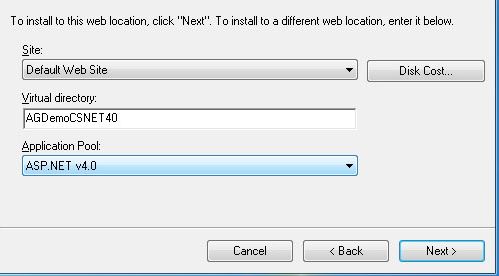 ie. a combo box for Site and textbox for Virtual directory and combo box for Application pool and I want to acheive this custom dialog with WIX.
Please provide me with some sample code to acheive this task.I am able to configure product.wxs file with some basic information and not sure how to achieve custom dialogs with wix.
Thanks in advance