Hi,
I have a Wordpress site I have been asked to edit by removing a submenu item. While the top-level menu items are in Admin under Appearance - Menus (and can easily be edited here), the submenus do not. I can see they have been created using superfish.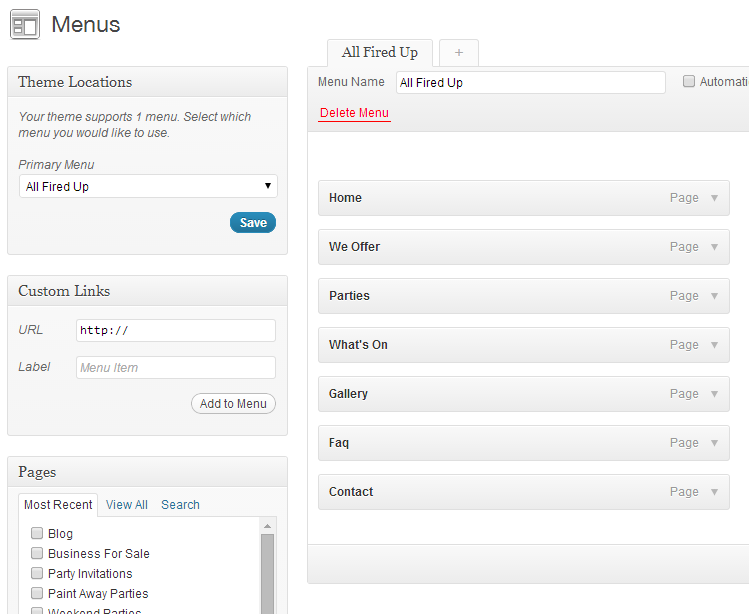 I have little experience with wordpress so have set the site up at
www.sykes-turner.com/allfiredup
for experimenting on. (Most images didn't move, but I can do without them for now.) If you think you can advise me how to delete a submenu and would like access to admin and/or cPanel, please let me know.
Many thanks for any assistance/advice you can offer.