Hello
I have a SQL Script that returns a set of Data, I need to remove the duplicates in a Certain column.
When there is a Duplicate value in the MinQty Column I need to remove all the Duplicate values and only Keep the FIRST of the duplicate records.
Following is a Screenshot of some Dummy Data.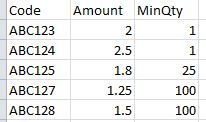 Here is what Results I Need.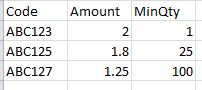 Many thanks