Hi experts,
I've got this XML file that represents a nested parent-child relationship between folders.
I'd like to save these relationships in to my database but before I can save them I have to retrieve them. And I have little knowledge reading XML in VBS.
My table is simple it has these fields :
ID (record identifier)
parentID
folderID
folderName
I've got a XML structure like in the image beneath. As you can see I've simplified it caling the folders grandmother, parent1, child1,2: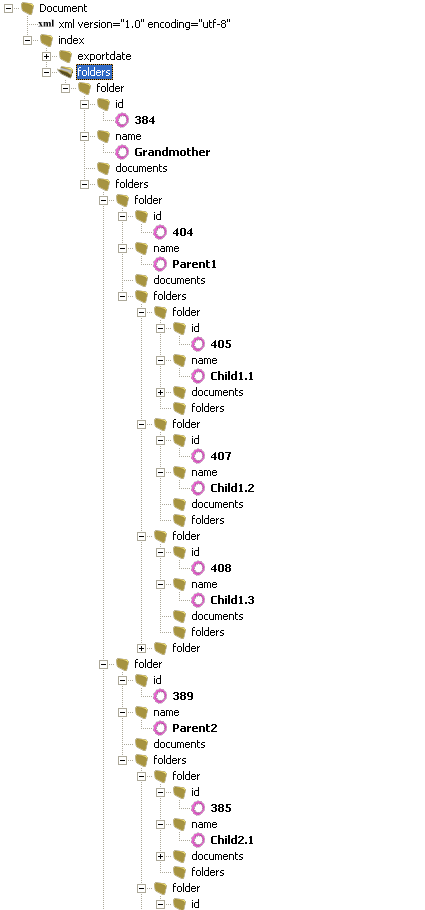 The desired result I like to be able to collect in my table should be something like: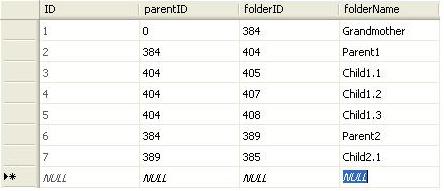 But the DB part is no problem and can be done by myself.