I've installed node.js.
I created a file named example.js (as specified on the node.js home page online) and placed it in my root C:\
Then executed the following: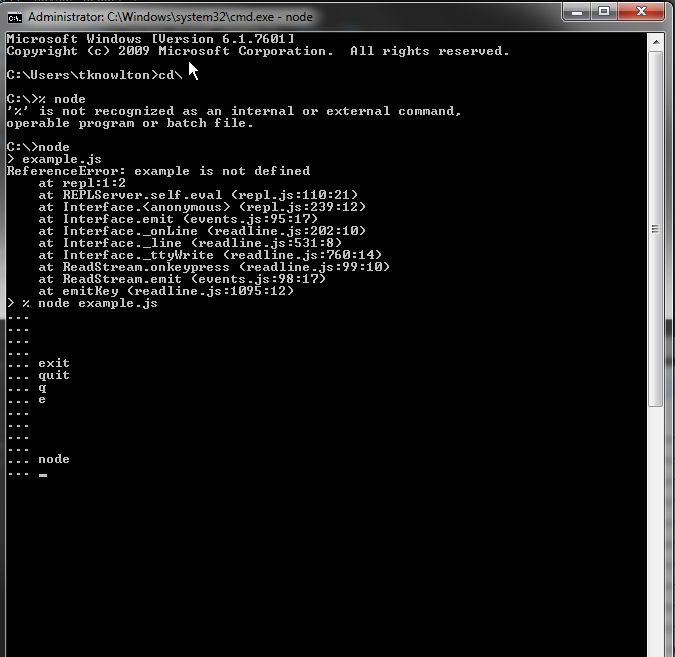 1) LOL ... how do I get rid of the ... that appears no matter what I type? And what does the ... mean to me?
2) How do I properly run this command: % node example.js
Here is the content of
C:\example.js
:
var http = require('http');




http.createServer(function (req, res) {




  res.writeHead(200, {'Content-Type': 'text/plain'});




  res.end('Hello World\n');




}).listen(1337, '127.0.0.1');




console.log('Server running at http://127.0.0.1:1337/');



Thanks for helping me out. : )