- Workstations run Windows 7 64-Bit SP1
- Server is running Windows Server 2012 R2
- Network is pretty simple, consumer-grade routers on both ends, no advanced firewalls.
- We have a trusted certificate provided by
www.certificatesforexchange.com
, we created the CSR using IIS.
- This server runs a few different roles, in particular, IIS hosts an internal company website, it runs WSUS, WDS, and RRAS.
We are attempting to set up Remote Desktop Gateway so that a home user can connect to their work PC from home, via the gateway on the server. I've followed the various guides for setting up Remote Desktop Gateway, set up the RAP and CAP, installed the trusted SSL cert.
When I try to connect using the Remote Desktop client, it hangs at "Initiation remote connection"... then fails with the error: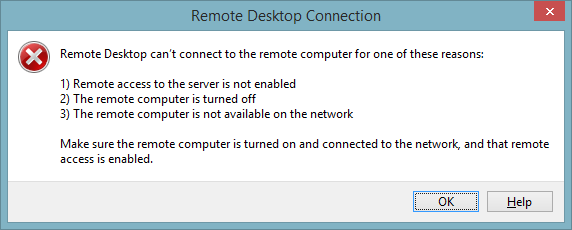 In the event log on the RD Gateway server, I see this: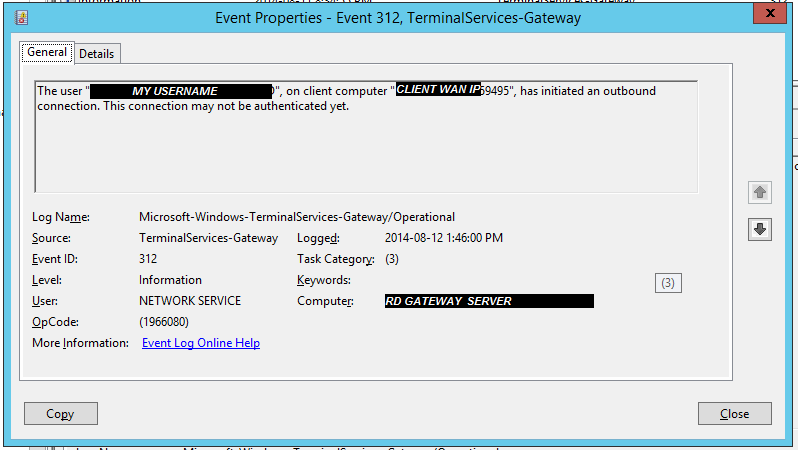 Here's some screenshots of how NPS and RD Gateway are configured: