Hi,
I have been asked to update a Wordpress website to the latest version. However I am an inexperienced Wordpress user so this presents some challenges. I have copied the website to a test server (
www.sykes-turner.com/allfiredup
) so that I can experiment safely, but I am concerned that after updating the core Wordpress application from 3.3.1 to 3.9.2, there is no wysiwyg editor on the lower part of the Edit Page screen.
I will be using the wrong terminology here, so I have attached images to show you what I mean. One image shows what I call the top edit area of the Home page. It is blank (unused, for some reason) but has the wysiwyg editor available. The other two images show part of the lower edit areas, one for WP version 3.3.1 (wysiwyg editor present) and one for WP version 3.9.2 (HTML only - no nice, user-friendly tinyMCE type editor).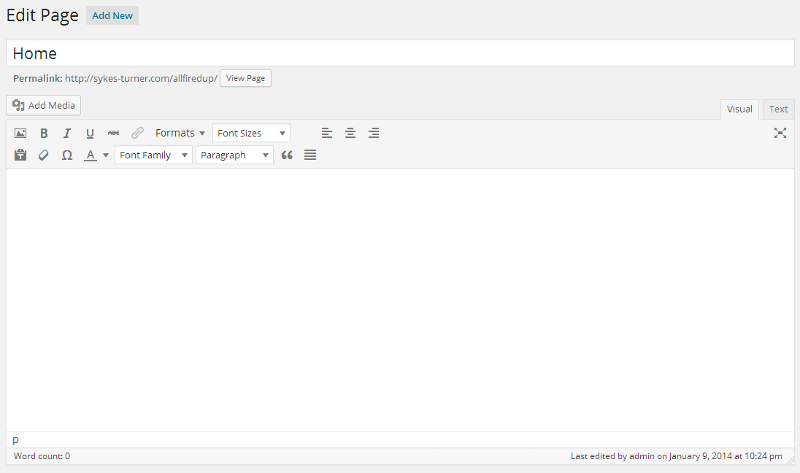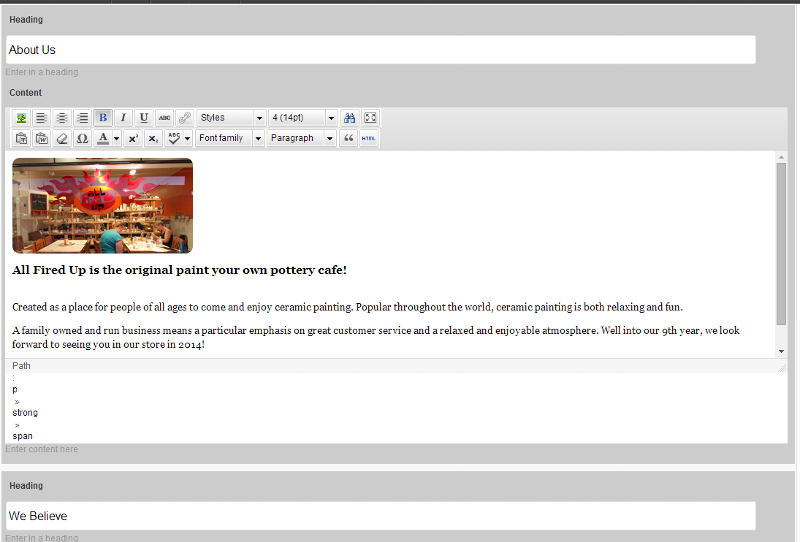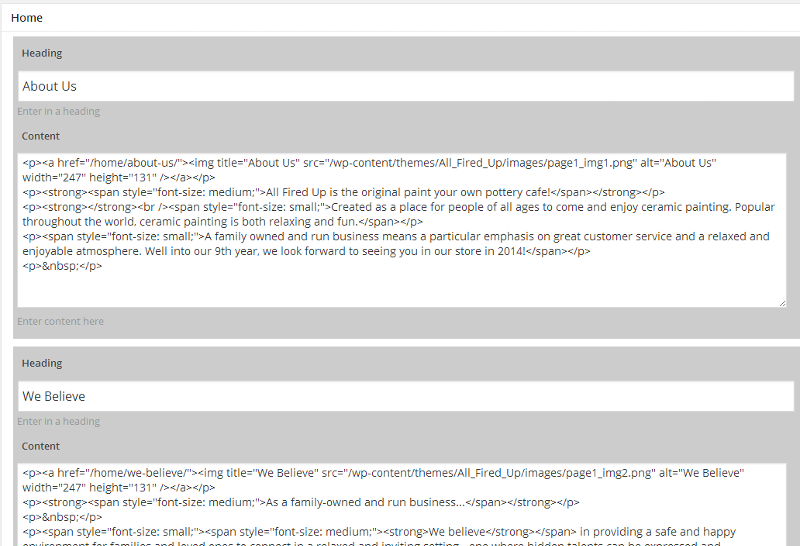 How do I get (or enable) a wysiwyg editor for the lower areas of the Edit Page screen in WP version 3.9.2?
Thankyou!