I have created a SSRS report which is to be a mail label. The dataset is a list of addresses to print and I have created a group on the addresses with a new page after each group. The report looks like the following: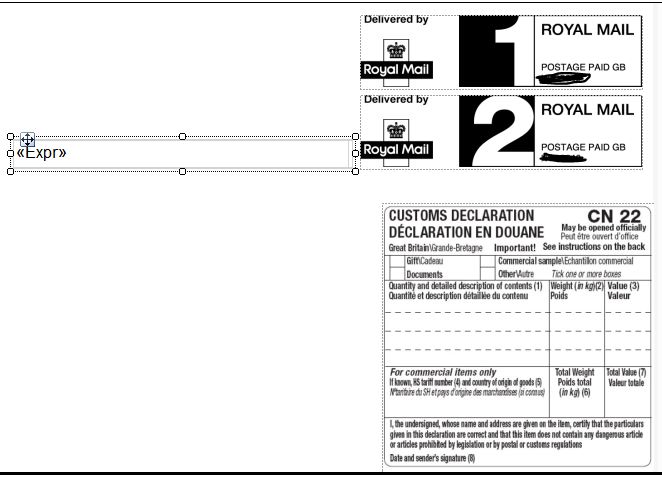 The Expression shown is the address which is working fine. The problem is I need to change the visibility of the images to the right based on properties of that group. For example, the dataset has the field IsFirstClass which, if true, means the 2nd class image should be shown. There is also a field HideCustomsForm which if true means the Customs declaration form should be hidden.
How can I have the visibility property of these images refer to fields in the currently displayed group?