I attach an empty database for Property Management.
I got the template for it somewhere.
I am trying to understand it.
On form "Property Details", there are two tabbed forms, "General" and "Lease". See screenshots below.
The source for tab "General" is actually the same as the source for "Property Details", but "Lease" has its own source and is the "Lease Subform".
Can you explain how this form was constructed so that it has these two tabbed tabs.
One thing that I specifically not understand is that "general" is not a subform. Or is it?
I do not have a problem with the contols and macro's. Only directions or steps how I can recreate the form. I understand forms with one or more subforms.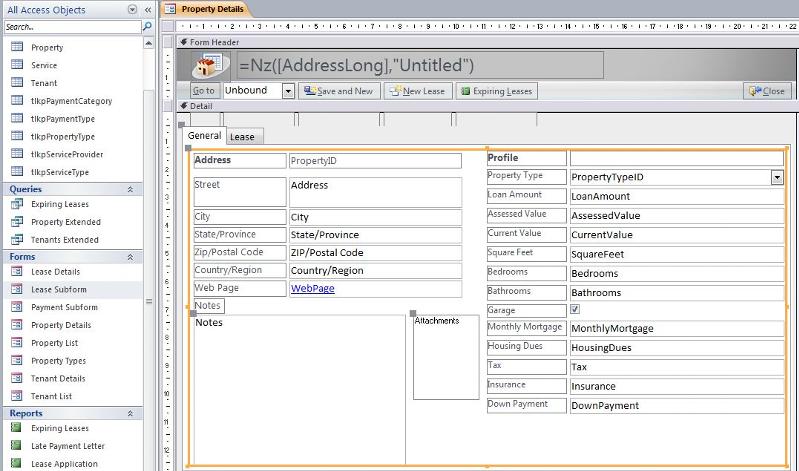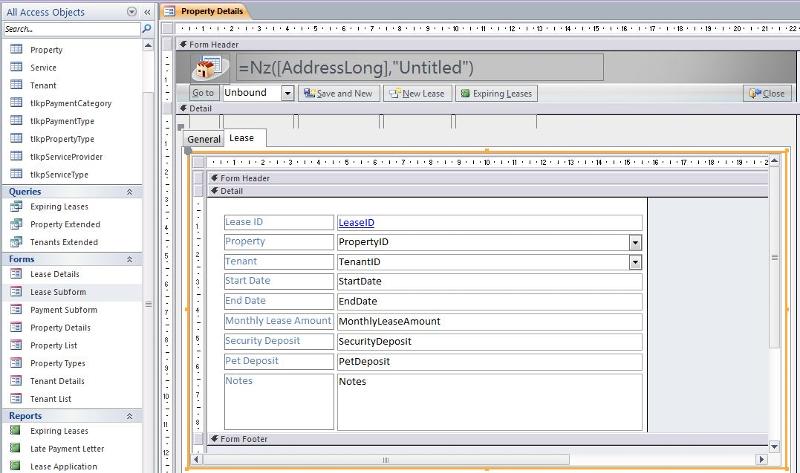 Property-management-Example-from-templat