Hi,
I have this problem that I can't find a solution for. I'm trying to install sql server 2012 express on my machine running windows 8.1. I've tried all teh following:
I tried to download dotnet35 and install it, but int didn't work.
Then I tried to install it from Add/Remove Windows features but that didn't work either.
I then found this article how I can do it offline (since my problem was exactly those described in the first steps when installing sql and net35).
http://www.c-sharpcorner.com/UploadFile/47548d/how-to-install-sql-server-2012-on-windows-8-1/
I followed all instructions but then when I run the command in the prompt (even though I've copied the folder from the installation disc and saved it exactly as in the article) I get the following error in the prompt: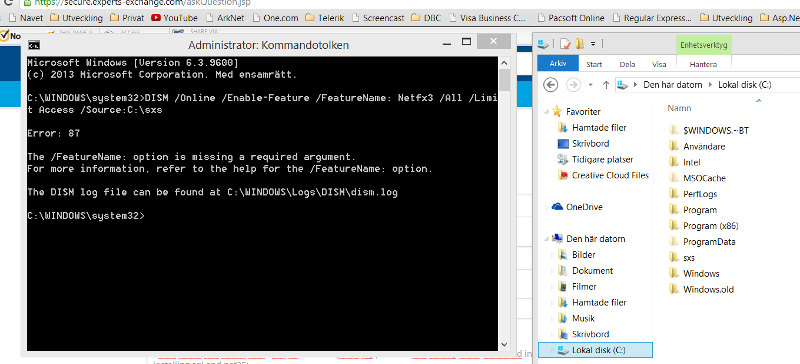 Is there somebody out there that can help me fix this, since I need to get sql server working on my machine.
Thanks!
Peter