Hi All,
My newly build vanilla
Windows Server 2012 R2
with just one vCPU and 8 GB vRAM is running slowly with nothing installed in it, the server manager opens slowly with more than 3 minutes waiting to open the window.
Based on the observation on the CPU metric below, I'm not sure what is the best threshold to keep it under certain level?
Here's from the VM itself: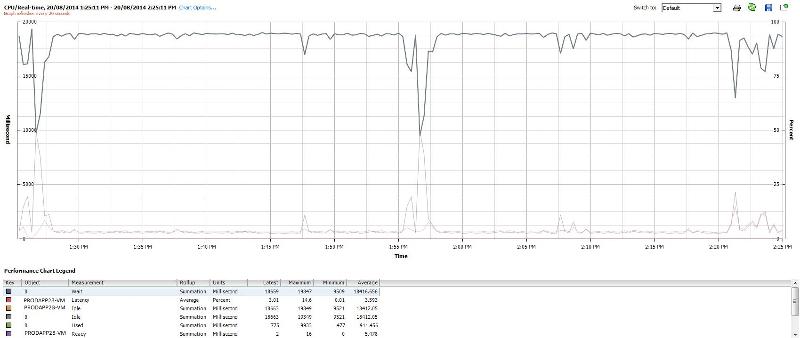 Here's from the ESXi server where the VM above is currently running:

I've keep the total vCPU usage number of VM under 32, as can be seen below the total vCPU usage is 14: (the highlighted is the performance constrained VM that I have just deployed):

While the below screenshot is the ESXi specs which shows that maximum 32 available vCPU that can be assigned: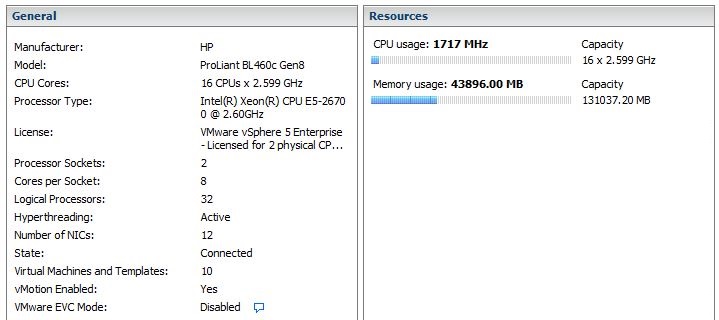 Can anyone please shed some light in what do I need to do here to make sure that the VM is not constrained by the CPU ?