Hi Experts,
I'm running DPM in System Center 2012 R2 and my daily backup status report is not working 100%.
The reports themselves run, but this section pictured below always has these generic errors.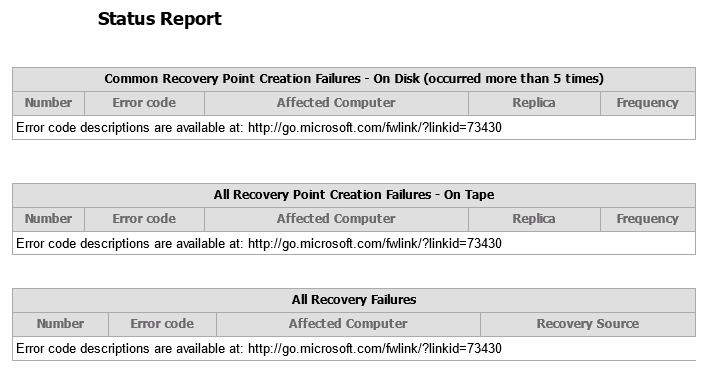 I've checked event viewer on the server where the DPM is running and the SQL server where I think the reports are generated from and I cannot find any errors to troubleshoot.
Can I get some help in tracking down where to fix this?