Hi All
I have 3 DC in my company, recently i have received below problem on my exchange server which is a DC (not running fsmo), the replication cant sync & the opearation master show error, confirmed the PDC DC is working probably, as i have checked from the othe DC, only see operation master ERROR from the exchange server, i have been searching in the internet for such issue, and below steps is what i have done !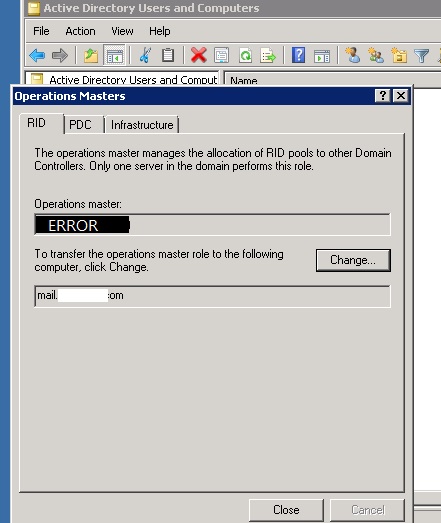 Luckly i dont see "The DSA Not Writable is set to 4" in below registry, and i ran the 3 commands below
checked Go to the HKLM -> System -> CurrentControlSet -> Services -> NTDS -> Paramaters.
repadmin /options dc02 -disable_inbound_repl
repadmin /options dc02 -disable_outbound_repl
Once this was done I ran repadmin /showreps and it informed that all was now OK.
but in the next day after i ran above command, the operation master show error again from my exchange, and i need repeat above command again in order to fix the operation master problem, the possibility that causes this problem was i have manually modified the weight records from DNS in the past, and afterward i have realized that i have not done it correctly, coz i didnt modify the weight record in the registry, i directly modified in the dns from administrative tool, and then i removed the custom weight record i have modified and restart the netlogon services, just wonder is this causes the operations master show ERROR ? any way to fix it ?