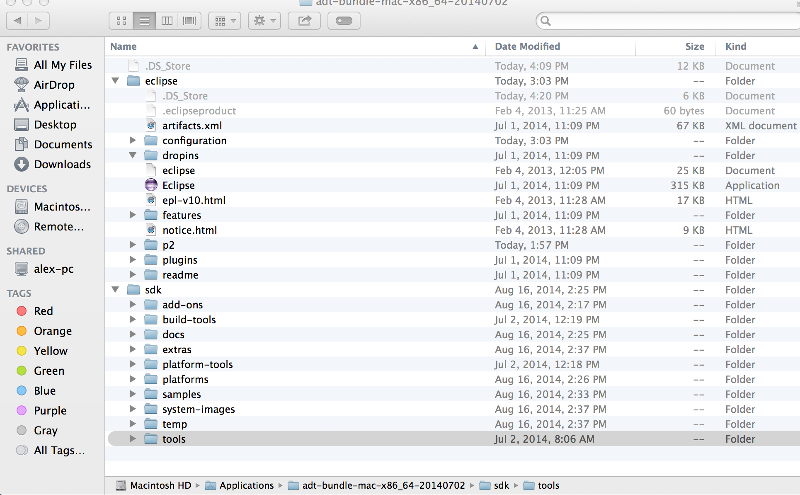 Hi all,
I am trying to implement a workaround for an issue in the bug report suggested in
https://code.google.com/p/android/issues/detail?id=68755#c18
. However, I have no eclipse.ini file. (screenshot of my finder view on my eclipse installation is attached).
The link says it should be in: $ADT_DIR/eclipse/Eclipse.a
pp/Content
s/MacOS/ec
lipse.ini,
but I don't have an Eclipse.app folder, nor do I have an eclipse.ini file. So I was wondering how can I implement this fix? I am running eclipse juno, and it is a fresh download from last week from developer.android.com/sdk.
I'm also new to mac OS, so I might be missing something, but I set to show all hidden files, and searched my entire machine for eclipse.ini, no success.