I have just switched ISP and now have a fibre connection.
I have set up access for my (hard wired) PC and our network devices. I haven't yet set up mac address filtering.
From time to time when I look at my windows network I see a phone connected (we only have iPhones) and I have no idea where this device (or if it really is a phone) is coming from. I have set up a VERY strong password for connection.
This unknown device can be seen in the image.
My modem is a Netcomm wireless NF4V
http://www.netcommwireless.com/product/vdsl/nf4v
Is this a device connecting to our network?
Is it another device being incorrectly shown as a phone by windows 8.1?
I tried to stop the wireless connection from being broadcast by selecting "hide access point" but this just kicked all devices off the network. How do I hide the network like I used to with my previous wireless set-up?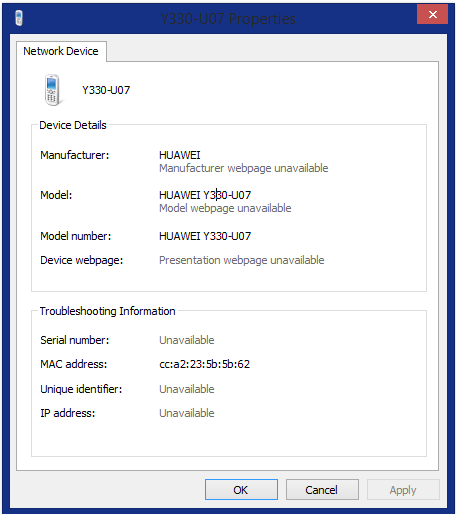 Sorry, turned into 2 questions