Hi al,
I installed the WP-Filebase plugin in my wordpress installation. It works perfectly in the frontend and also in the plugin's main page (by clicking the plugin button in the left menu of wordpress) where I can upload files without any problem. But it breaks when I try to import the created sets in pages or posts. In the popup I see the contents of the attached file.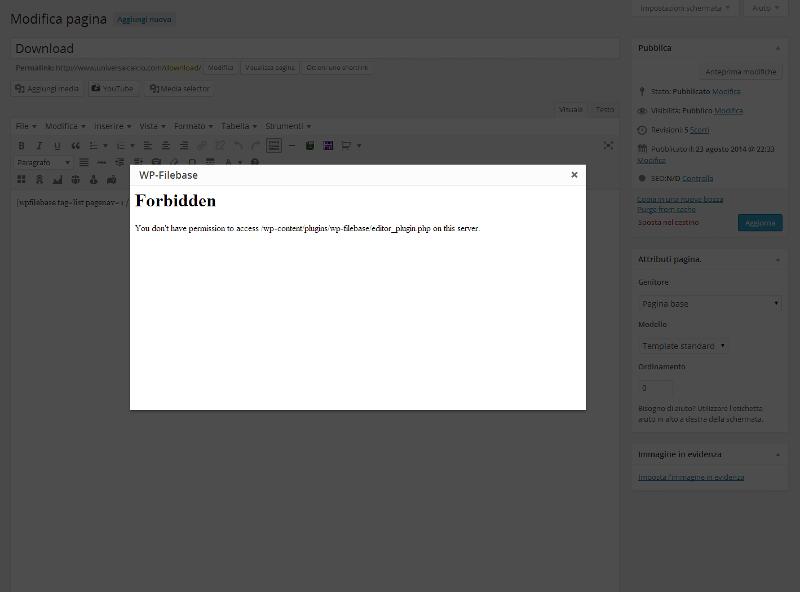 The CHMOD setup of the folder is the second screenshot.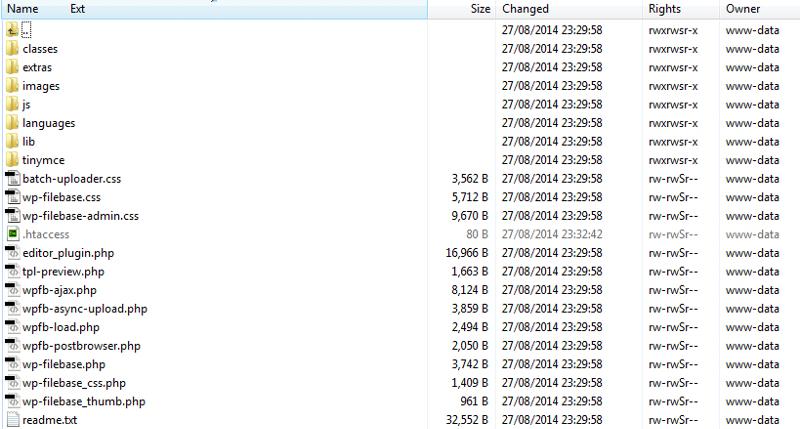 I saw someone suggest this on another forum so I tried it: there is a .htaccess file at the moment in the plugins folder where the file in question is and its contents are:
<IfModule mod_security.c>




SecFilterEngine Off




SecFilterScanPOST Off




</IfModule>



For your information it is a Ubuntu 14.04 x46 VPS with PHP 5.5.9-1ubuntu4.3 (cli) running on Apache/2.4.7 with MySql 5.5.3. Could anyone tell me what is wrong where and how to go about fixing it?