Good afternoon Experts,
I believe I have asked this question before, but I am re-wording it to make more sense.
I want to be able to modify the network discovery radial buttons via the registry. If someone can simply tell me where the registry keys are located I can take care of the rest. I am not interested in performing any activities with network discovery via GPO as the link below speaks to:
http://social.technet.microsoft.com/Forums/windowsserver/en-US/77ce43b1-616d-4c3b-a73f-7427d922ab8b/configure-network-profiles-in-windows-7-with-server-2008-r2-via-group-policy?forum=windowsserver2008r2networking
I am only interested in the registry location(s). I want to be able to control this area of:

for further clarity, these are the options I want to be able uncheck or check: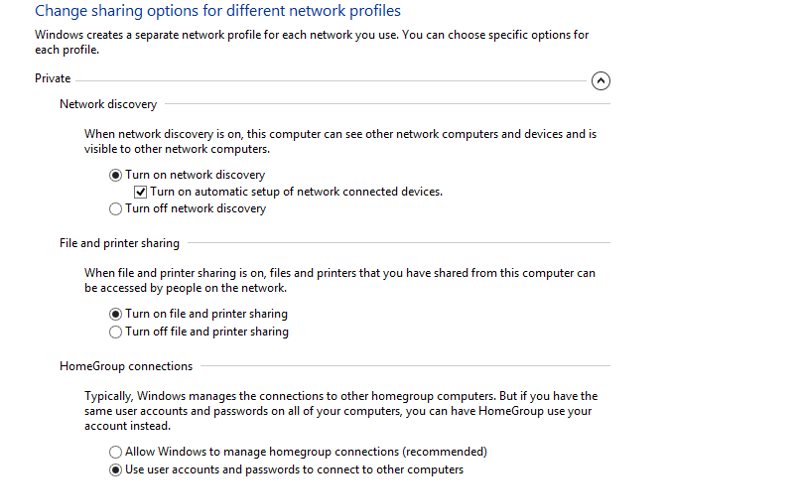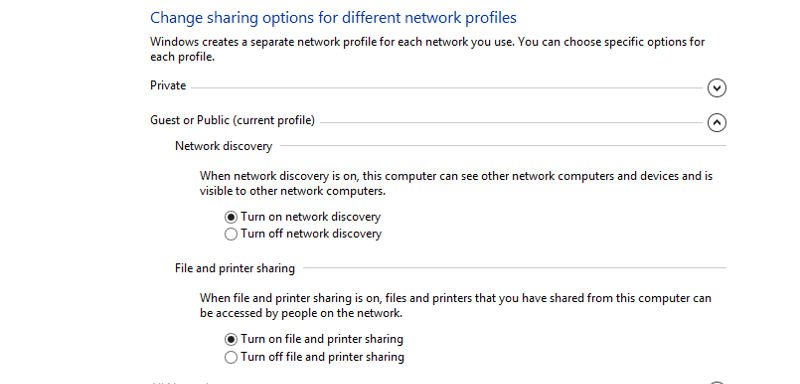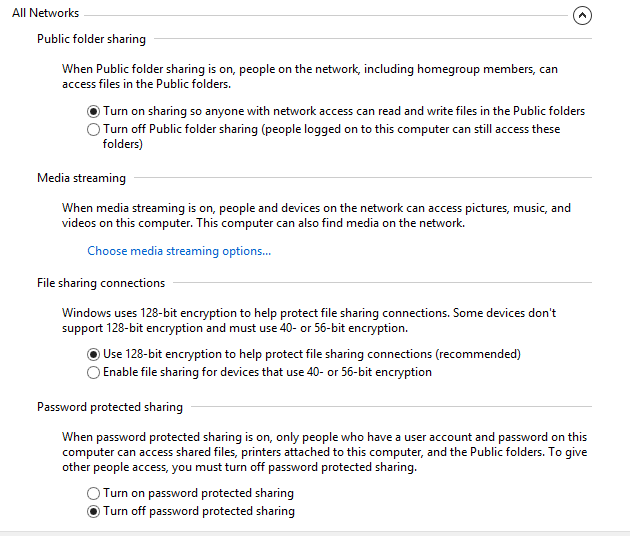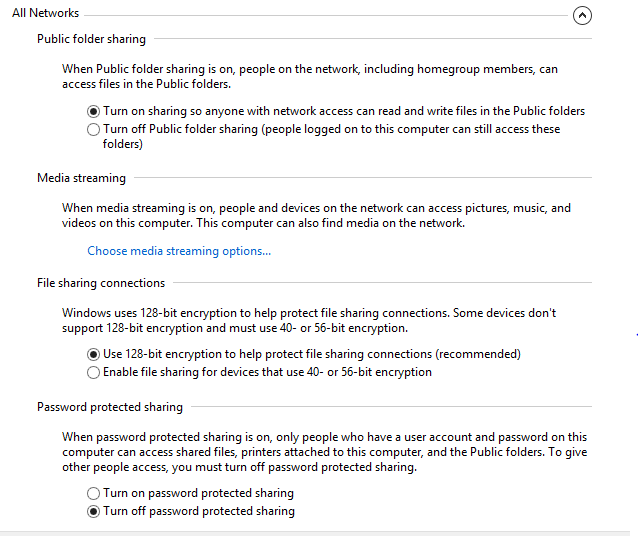 I hope that I have been clear enough.
Please advise... Bye the way, I am interested in making these changes on Windows 7 and Windows 8 computers remotely.