Hi,
We have a PC that must have had Office 2013 Professional Plus installed at one stage. When we took ownership it was not present and we installed Office Home and Business 2013. We have recently started to receive alerts that our Office is unlicensed and needs to be activated and when we check the product information it has the correct version present and activated but the Pro plus version not activated. Furthermore, Office 2013 Pro Plus isn't listed anywhere in Programs or Add / Remove Programs.
I've included a screenshot below.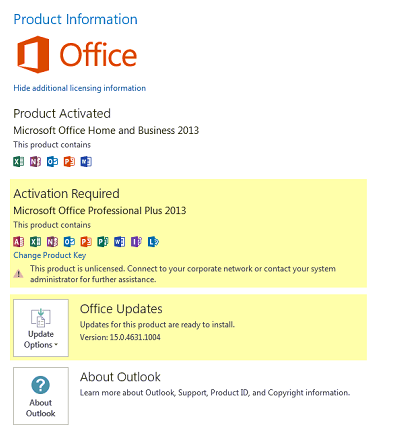 Is there a way to uninstall or remove this 'ghost' version without having to do a complete uninstall / re-install of Office?
Any help would be appreciated. Thanks.