Good evening EE tech support,
I have been playing with VMware 10 most of the day . I have installed to virtual machines:
1. Windows Server 2012 R2 core Standard ( Minimal install)
2. Windows Server 2012 R2 GUI Standard
Both were up and running not ten minutes ago. Now I can only power on the GUI. I know I can simply re-install the VM and I would be up and running again, but I want to know how to deal with this if this were not a test environment. Below are the details of both installs:
3. The location of both VM's is on a separate drive than the operating system. Drive D: in this instance


4. All of my files for the Core are still present.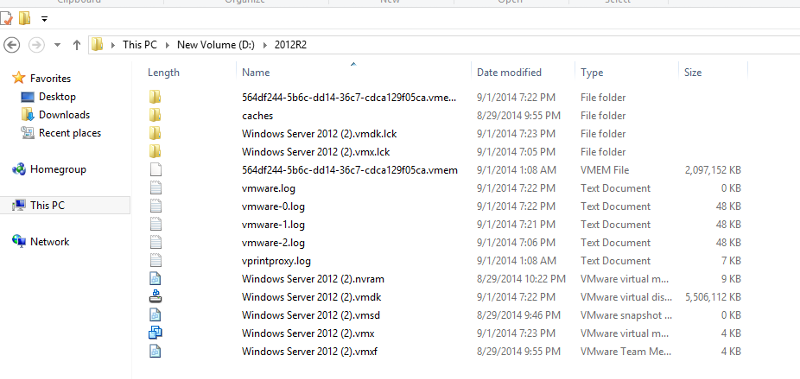 5. Finally here is the error I get when trying to power on or start the guest machine for the 2012 core VM.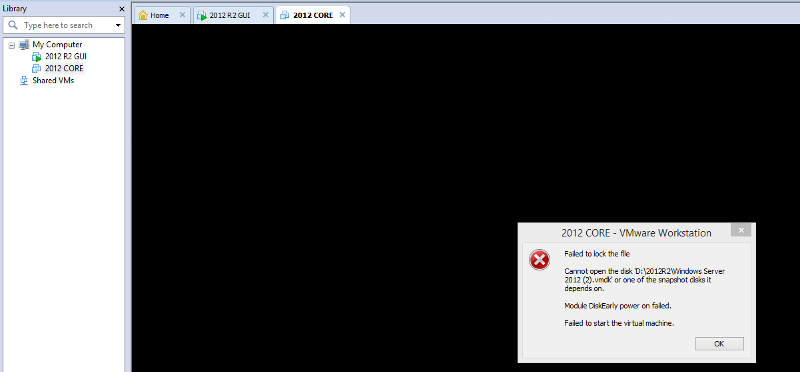 Your thoughts on fixing this issue is appreciated.