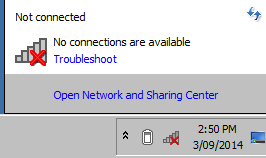 Hi,
I have deploy Wireless Group Policy but for some reason it screw up the wireless network card - it says no connections are available.
See attached image.
The only way to get around with this is disable and enable Wifi card (built in) but that defeats the purpose of using group policy.
Appreciate any help.