hi guys
I have a requirment where i need to come up with a grid on a screen where when user selects
data on first column, the related data on other columns needs to be highlighted.
from the image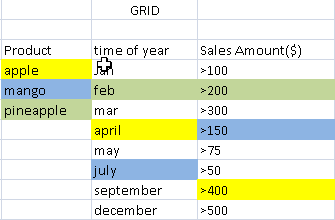 When user clicks on apple, it should be highlighted in yellow and
its corresponding data in other columns should also be highlighted in yellow.
Similarly with Mango and PineApple.
Is there any grid in Ext-js 4.2 which i can use to support this feature?
Thanks.