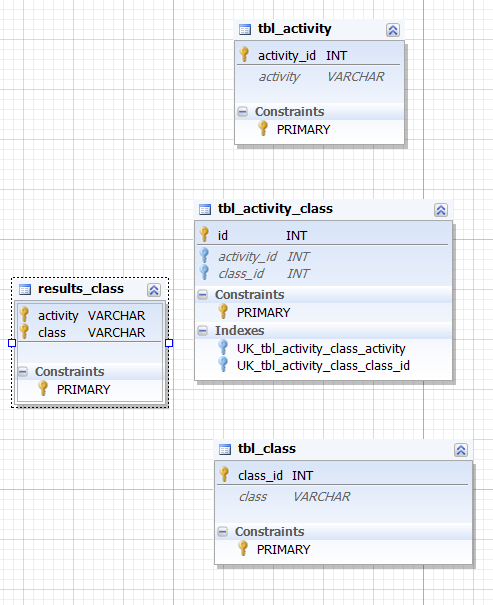 I am creating new tables in my database because im trying to normalize them.
I am having to update these new tables with my old data.
i have populated tbl_activity and tbl_class from results_class table
I have also populated tbl_activity_class with all the class id's from tbl_class.
Now i need to update tbl_activity_class with my activity_id's from tbl_activity.
results_class has the right relationships between activity and class
How can i update tbl_activity_class activity_id from tbl_activity activity_id where results_class activity and class match class_id of tbl_class.
hope i explained this well enough.