Hello experts,
The attached message pops up for a user who is using outlook 2007 connected to a Exchange 2010 server. The user is connecting over the internet to email.
this user has had outlook working for a while, so it's not a new install. I've seen the autodiscover for new installs so it know's the server settings.
Does anyone know why this would come up randomly even after it's been setup and running for a while?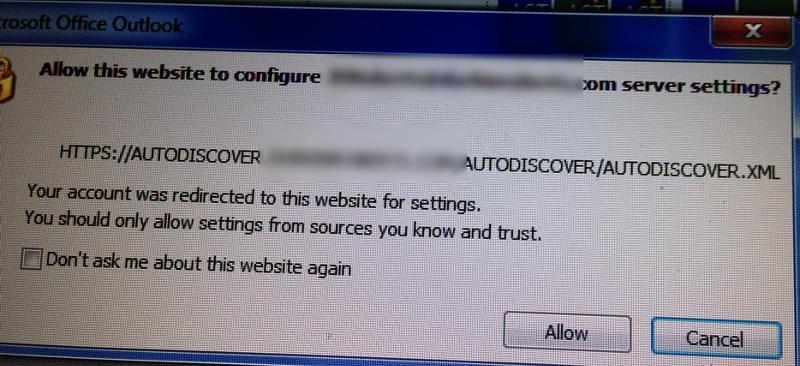 Thanks in advance