I am trying to Run Centos in GUI mode.
After doing some research, I found that I need to do some changes in Inittab file.
https://www.centos.org/docs/5/html/5.1/Installation_Guide/ch14s04s02.html
however my Inittab file looks like the one in the screenshot below. how can I change it to boot in Gui mode ?
I have centos release 7.0
Thanks

Apparently even after I changed it , it did not boot to GUI.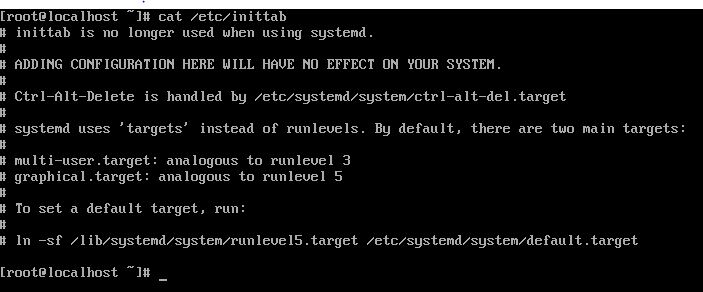 I changed it to this and did not boot in Gui