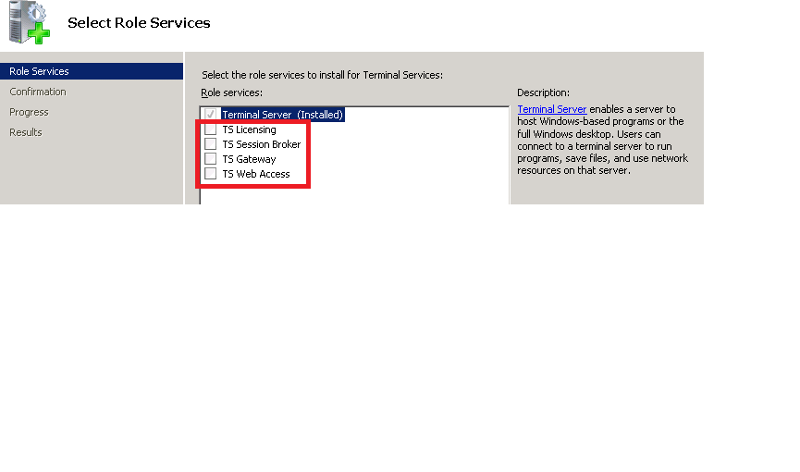 Hi,
I have setup Windows 2008 Server for the purpose of using it for Terminal Server.
As seen in the screenshot, I installed Terminal Service only initially and that was good enough for me to connect to that Terminal Server using Remote Desktop by specifying (1) Computer Name (2) remote.domain.com in RD Gateway Server settings & checking [x] Bypass RD Gateway server. (3) Domain username and password.
I have another Terminal server on the same network that is also a licensing server. So I did not install licensing server.
My question is what are the purposes of the other three options:
(1) TS Session Broker (2) TS Gateway (3) TS Web Access
Can you give me an example with each option above?