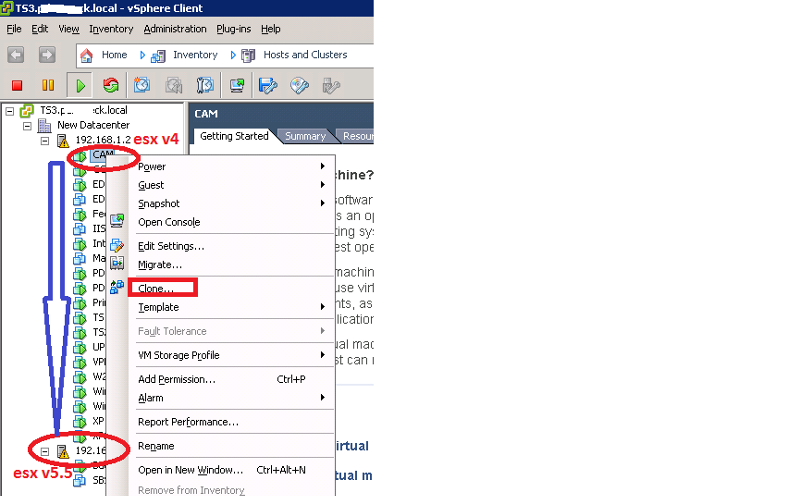 Hi,
Before upgrading ESXi V4 to V5.1, as a precaution, I would like to backup VMs in a safer place so that if upgrade goes bad, then I can reconstruct VMs from these backups. Fyi, I purchased VShere Essential 5 so that I can install licensed version of ESXi 5.1 or 5.5.
So far I downloaded virtual machine folders using BROWSE DATABSE to an external USB Hard drive.
Also I was thinking about this:
Will this work (please see the screenshot from another VMware site)? In one site that I manage, I discovered that licensed version of ESXi has CLONE option. Can I set up V5.5 on new hardware box/host (on a temporary basis) and add existing ESXi V4 Host into Vshpere Client and perform "CLONE" operation on each VM so that it is cloned on to the new host?
If the upgrade goes haywire, I can perform a fresh new install of ESXi V5.1 and Clone VMs on temporary host to existing server/host?