We have a situation where we want to seperate the wireless network from the physical network, however both will hit the same router for the internet.
(See below for simplistic overview to what I believe we need to do)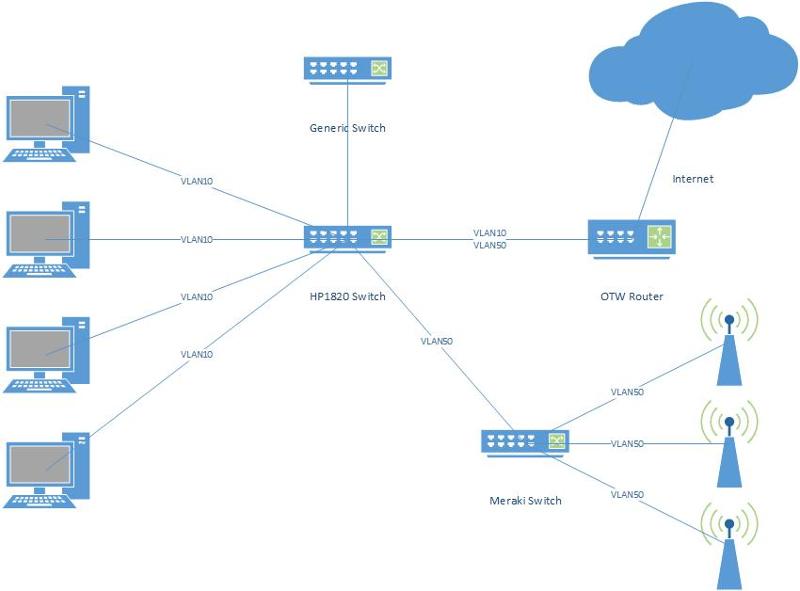 I know I need to tag the port that the wireless switch uplinks to the HP1820 switch and I'll need to tag the uplink port to the router for VLAN 10 and 50
however, I am not sure what I should do for the other ports on the switch. Should I leave them untagged including the uplink to the generic switch not capable of VLANing?
I also assume that I'll need to put some sort of restriction on the router to prevent routing between the VLAN's
Thanks