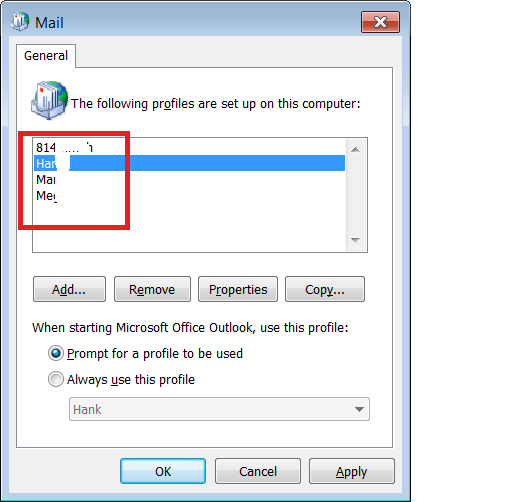 Hi,
I have a stand-alone computer with Outlook 2003 (No Exchange Server) and there are 4 POP accounts/profiles created for each person in the family. As you can tell in the screenshot, each user selects their account profile to check their emails in the same Outlook program.
I just bought them a new computer with Outlook 2007.
What I was planning to do is, on the olde PC, open Outlook 2003 in each user profile and export into PST file with user name like "Hank.pst", "Sue.past". Move these PSTs into the new PC. Run Outlook 2007 on the new computer, create POP account one at a time. Each time I create new account/profile, then I import PST into that account along with NK2.
Having said that, is there a simpler way to handle this?