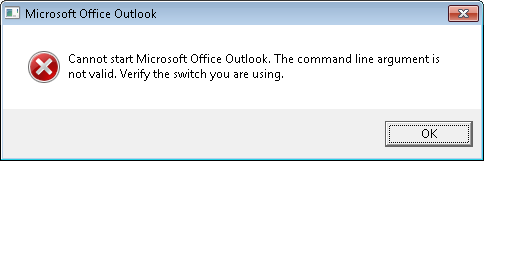 Hi,
I need to copy NK2 file from Outlook 2003 and import it into Outlook 20007.
As usual, I copied Outlook.NK2 file (from Outlook 2003) into C:\Users\%UserName%\AppDat
a\Roaming\
Microsoft\
Outlook in the new computer with Outlook 2007.
Then I ran outlook.exe /importnk2, but I get an error like above. I have tried to import this Outlook.nk2 file into two different computers, but to no avail.
If I can't import NK2 into Outlook 2007 using /importnk2 switch, is there any other way?