I asked a question in July because I was getting deployment errors. "Error: Failed to decrypt an encrypted XML node because the password was not specified or not correct. Package will attempt to load without the encrypted information." The package in the previous question ran fine after this error, because I learned later the package wasn't even using the connection string generating the error.
http://www.experts-exchange.com/Database/MS-SQL-Server/Q_28477521.html
Now I have another package that is using the connection strings in Connection Manager. This one generates the same error and will not work on the server.
If I uncheck the box "Validate package after installation", I can deploy to the server fine and everything seems to run fine.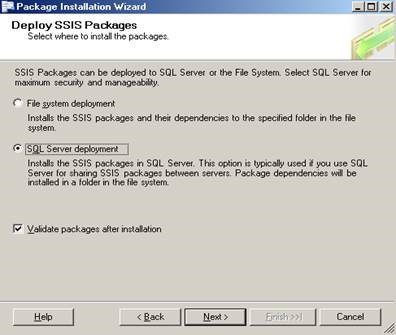 My question is: what exactly is this validating in the package and can I safely uncheck it during deployment. All of my searches show me how to use it, but I can't seem to find out why.
Thanks,
Jerry