I found the image below on the Web and need your help with two questions listed below: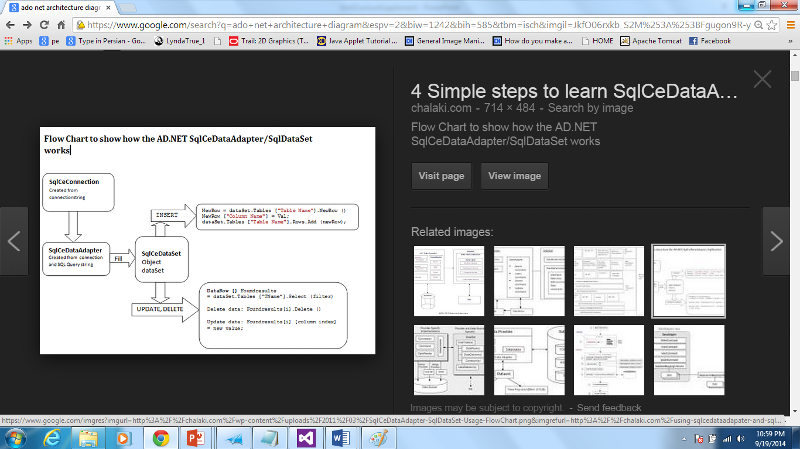 Q1: What Ce in Sql
Ce
DataAdapter stands for?
Q2: Could you please add or change sample codes in vb.net (the existing code is in c#).
I am not sure if this image applies to the latest ADO.NET version (4.0?) or not. A comment on this will be appreciated as well.
Thank you.