Hello Experts,
I am using Automatic deployment rules for installing Windows server 2012 R2 updates.
Here is how the selection is done. (Yes, I did select superseded to "Yes")

Once the Rule is run, Software update group is created and updates are downloaded, there are 69 updates as members in this group.

On Windows server 2012 R2 VM, the client is installed and upon running the Actions: Software Updates scan cycle and Software Updates deployment evaluation cycle, the updates are downloaded and installed to the system.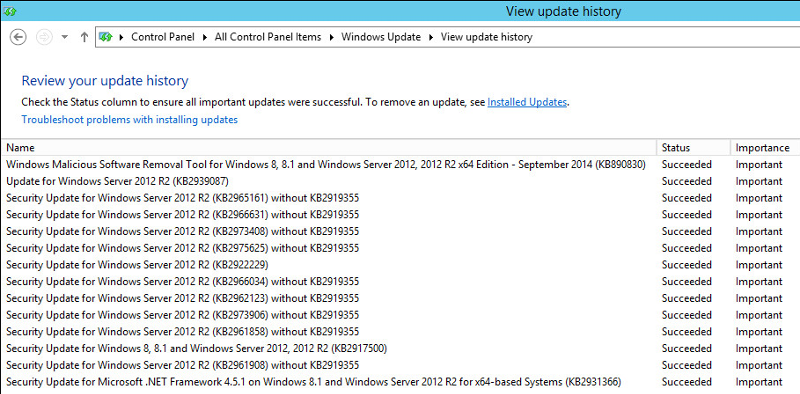 Some of the updates from total 69 available in Group are not installed, may be its already available in the original installation.
Now I remove the SCCM client 1st and dis-join this VM from domain.
This VM does have internet connection, I run the Windows Updates Scan again, it search and shows up 22 updates available as "Important"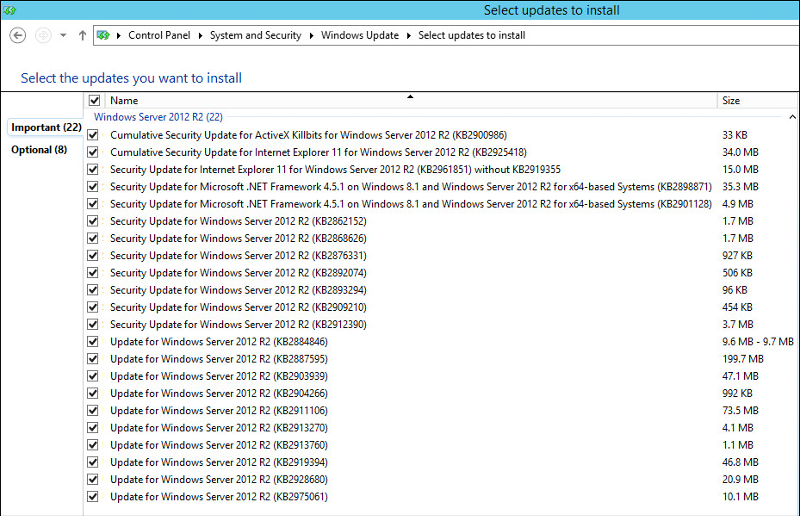 I am not able to figure out why these important updates are not included in Group and not downloaded by SCCM?
Can someone help me to understand and solve if there is any mis-configuration?
Thanks.