Folks,
When you open the attached workbook under "Category" select 'Dynamic Date Filters'. A list will appear under "Topics" and double-click on 'Filtering with Pivot Tables". This appears (without the arrows):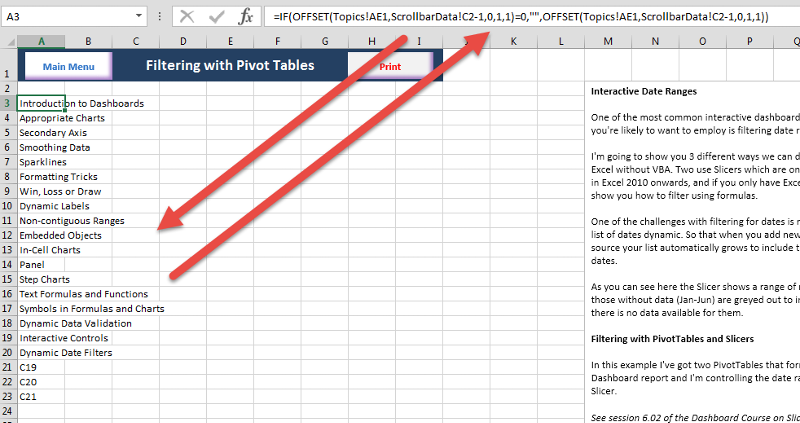 This I know. The data that appears is the same that appears in the tab "Topics" in column AE. In "Name Manager" this is labeled 'Category'.
I've looked for why this is happening and again, I'm clueless. When I delete the contents of A3:A23 the listing does not reappear.
Excel-Dashboards-Rev.xlsm