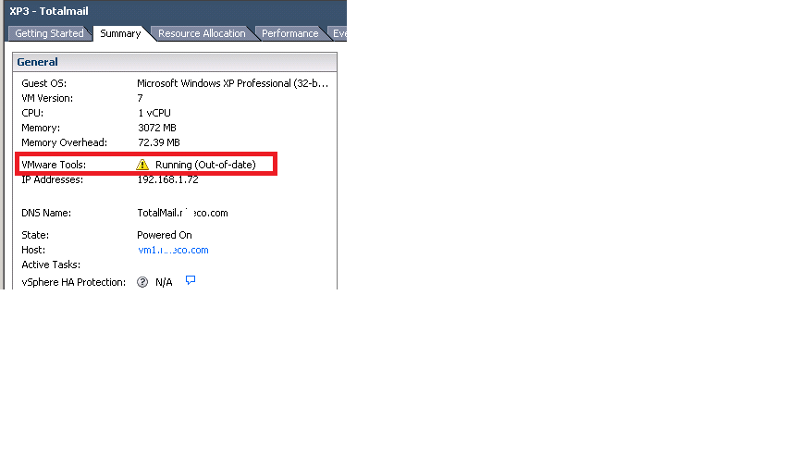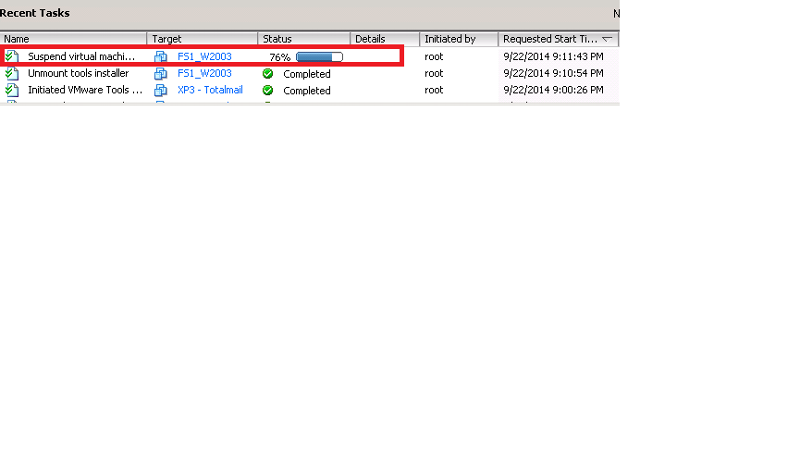 After upgrading ESXi V4 to V5.1, I saw this error message on all the existing VMs.
So I right clicked each VM, chose Guest and clicked Install/Upgrade VMware Tools.
Some VMs have completed the process and it shows:
VMware Tools: (v) Running (Current)
However I have one VM (windows 2003 Server) that was showing "Blue screen of death" as it tried to boot repeatedly. I can't pressing [F8] because it goes to BSOD too quick from VMWare logo as it boots. I did not see an option to shudown either. So I suspended it for now.
What went wrong and what are my options here?