When applying Windows 7 image .wim from WDS server I get this error :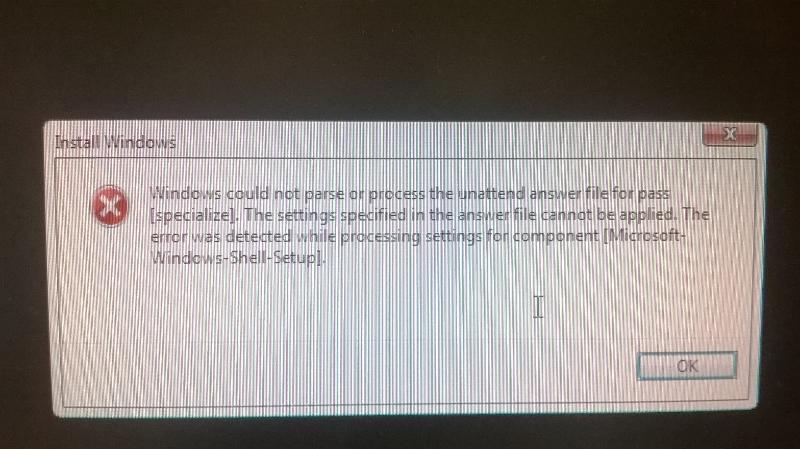 windows could not parse or process the unattend answar file for pass [specialize]. The settings specified in the answar file cannot be applied. The error was detected while processing settings for component [Microsoft-Windows-Shell-Setup]
But the problem is that I have not attached any answer file to the image.