hi experts
this is the first time i am setting up repeaters using Cisco AP 1240's.
Currently i have one AP setup as the primary access point and the other 3 setup as repeaters. the 3 repeaters have the MAC ID of the AP.
i want to deploy this in the linear fashion where the AP is at the router and then repeat out from there. What settings do i need to, if any, on the 1st repeater and 2nd repeater from the 3rd repeater? or should i have them go from the access point directly? im jsut worried about signal degradation.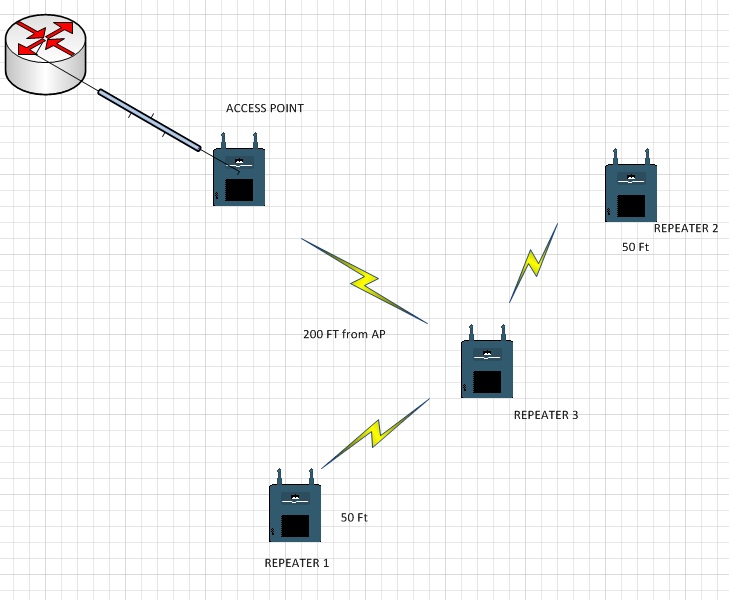 thanks!