I am receiving the following error when I try to edit a SharePoint 2013 page in SharePoint 2013 Designer:

I receive the error when I try to edit the page via the
Edit -> Edit in SharePoint Designer
menu. I have tried checking the page out first, and receive the same error.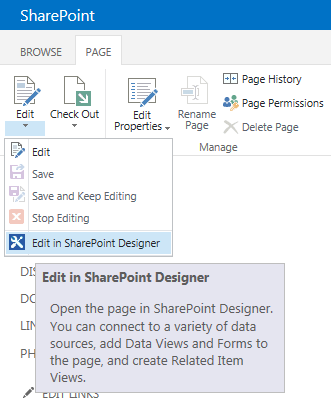 I have verified:
The user is a site collection admin and/or designer, set via Site Permissions
SharePoint Designer is enabled in the General Application Settings/SharePoint Designer settings page
SharePoint Server Publishing Infrastructure is enabled in Site Collection Administrator
SharePoint Server Publishing is enabled in Site Features
My machine is running a fully patched version of Windows 7 Professional x64, Internet Explorer 11, Microsoft Office 2013 Professional x86 and SharePoint Designer 2013 x64. I also have Visual Studio 2013 Ultimate with all updates installed.
I have uninstalled and reinstalled SharePoint designer and it had no effect. I am able to manually edit the site in SharePoint Designer by utilizing "Open Site." However, as my site grows I'd much rather be able to edit pages as needed directly from the browser.