Hi,
I'm building a site in concrete5, which is brand new to me. I don't build sites normally, I just do this from necessity once in a rare while.
1) How do I add a favicon through concrete5 5.7? The instructions here:
http://www.concrete5.org/documentation/how-tos/designers/add-or-change-your-sites-favicon/
do not reflect my dashboard, and there is no 'sitewide settings'. My dashboard is in the picture attached.
2) How do I change the background color of the menu? I follow the 'design' menu for the navigation pane, I choose a background color, but nothing changes. I've searched all over the web but what I already did is the only thing I can find.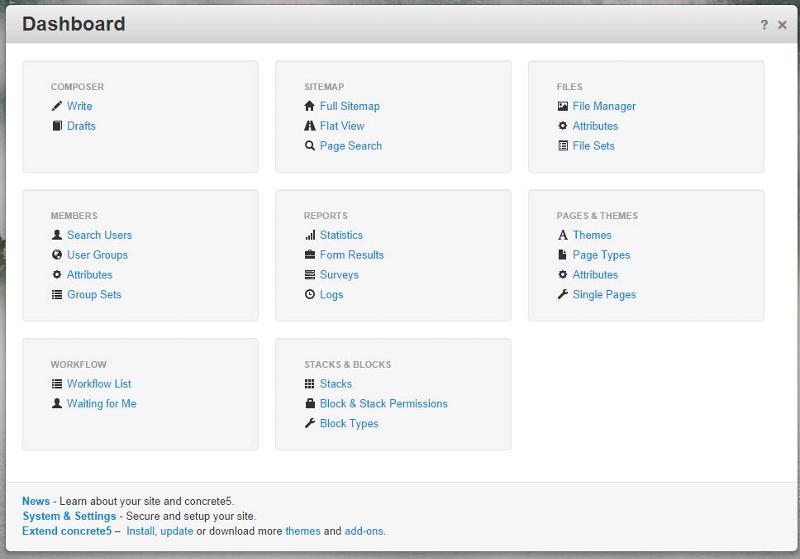 Ideas?
Thanks!