Folks I keep getting this dialog box you see below: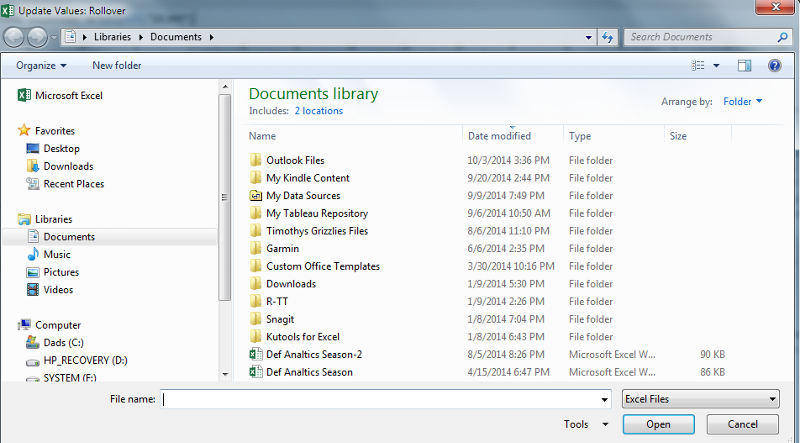 when I enter this code
="2013 "&Rollover!$A$16&" Expenses "&TEXT(N16,"$#,##0")



I have attached the workbook. From the Menu tab select under "Categories" "Interactive Controls". Then under Topics double-click on "Rollover Technique".
The above code is in A17 and is suppose to generate the chart title that I'll use later. I've highlight in red the code and pointed to where it is.
I do not understand why I'm being ask to update the link? The code is from an example that works fine for them but not for me?
Excel-Dashboards-Rev.xlsm