Firefox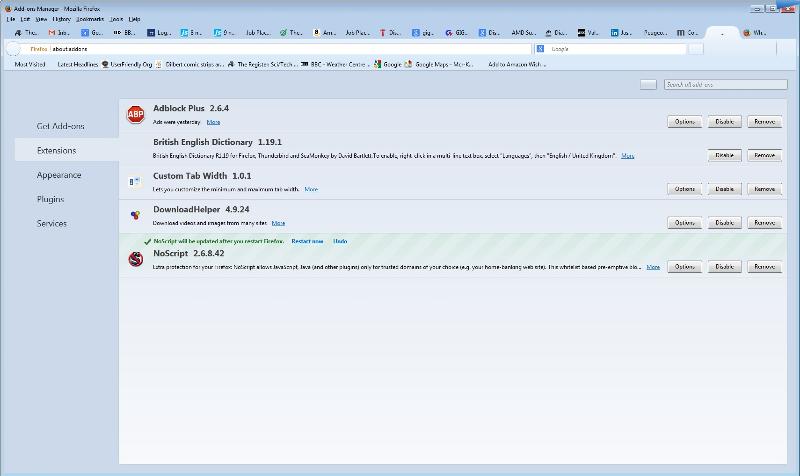 All my "action" buttons in Firefox have disappeared, but they still work. In the attached screenshot, you can see the "back" button is greyed out, and at near the top right hand side you can see the outline of a menu button that the mouse is hovering over. Plus the "Close Tab" [x] is missing. The Tooltips appear when you hover over them, so it's just the appearance.
A web search hasn't helped me find the solution, possibly because I don't know what these "action" buttons are really called :-)
Resetting Toolbar Customisations to default hasn't helped. I'm using the default Theme/Appearance: I experimented with others, and dark backgrounds fixed it for a while, then the buttons disappeared again. I tried restarting without any add-ons, which fixed it, then re-enabled the add-ons and the buttons were still there - for a while. (I can't be any more specific than "for a while", as I've not been testing this exclusively - I tend to use keyboard shortcuts and know where the buttons are/know what they do without being able to see them properly, so it's an annoyance rather than a problem.)
Currently on Firefox 32.0.3, though the problem has existed through the last few regular updates
Running Windows 7
What else can I tell you?