Hi Guys ,
I built some webapp with MVC5 and I'm trying to implement autocomplete jquery function with no success.
The steps I did until now:
1. downloaded the Jquery UI , css and image folder and copied to my code as show in the pic below.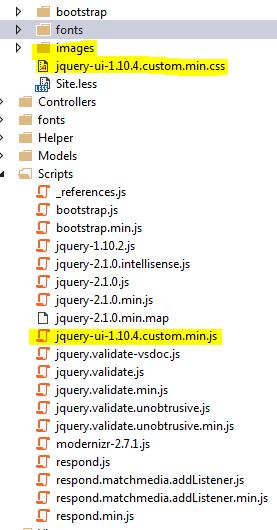 2. I written this code.
 $(function () {




            $("#Description").autocomplete({




                url: "/Ajax/GetItm",




                @*source: '@Url.Action("GetItm")'*@




            });




        });



This is the error I'm getting: