Hey guys...
I am getting this warning and error messages in the event log. They are referencing a decommissioned Exchange 2007 server that was uninstalled a week ago.
The log says this for EVENT 2937:
   edgetransport.exe () 




   18964 




   [b][b][u]CN=Windows SBS Company Web Connector SERVER1[/u][/b][/b],CN=Connections,CN=Exchange Routing Group (DWBGZMFD01QNBJR),CN=Routing Groups,CN=Exchange Administrative Group (FYDIBOHF23SPDLT),CN=Administrative Groups,CN=First Organization,CN=Microsoft Exchange,CN=Services,CN=Configuration,DC=abbysonliving,DC=local 




   HomeMTA 




   abbysonliving.local/Configuration/Deleted Objects/Microsoft MTA DEL:888bbe54-dd5b-4b0b-b176-78925849b67b 



The bold underlined referenced to SERVER1 is the old SBS2008 server that was turned into a member server until we finish the data transfer. All of Exchange 2007 was removed and everything migrated to the new server correctly.
Now by researching on here I found that this may be due to the AdsiEdit having a reference in the connector group to the old server. This is what I found: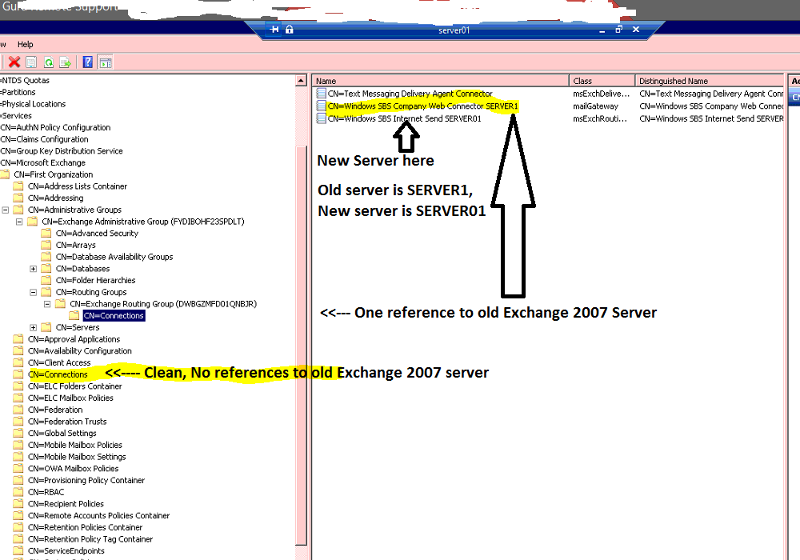 I should delete this reference in ADSI EDIT to fix this right?