I'm hoping I can get some help with setting up my relationship constraints. I am setting up my database which has an account table, bank table, contact table, address table and address type table (mailing, shipping, etc.) (see attached image).
I have a one-to-many relationship setup from bank to address type, account to address type and contact to address type and address to address type. If you look at the foreign key relationship for the FK_AddressType_Account, the foreign key table is address type (ownerId column) and the primary/unique key table is account (Id column). The owerId column in the address type can be a bank record, account record or contact record. The problem is that an address has to be entered when adding a bank, account, or contact. That should be able to be added on an insert or update. So, what am I doing incorrectly that wouldn't allow data to be inserted?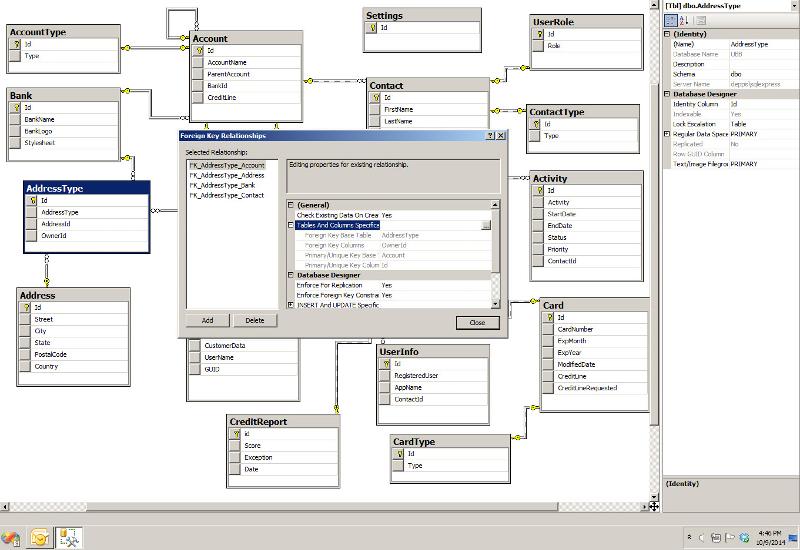 Any help is appreciated.
Thank you.