Hi, on a PA3020 I have connected a cat5 cable for a site to site connection, and the other side has a Cisco ASA5505 with the base license.
On the PAN i have configured a layer3 interface, with ip 192.168.187.2, and on the ASA i have configured ip 192.168.187.1
I have created a virtual router, without any routes on the palo, and a new zone "site-to-site", where the interface 1/10 is assigned
i have created a rule to allow all traffic from "site-to-site" zone to "site-to-site"
When the ASA tries to ping PAN, i can see the packet as "allowed" in the Palo, but it does not send a ping response. Also from the Palo, I can not ping the ASA. I am attaching a screenshot to illustrate..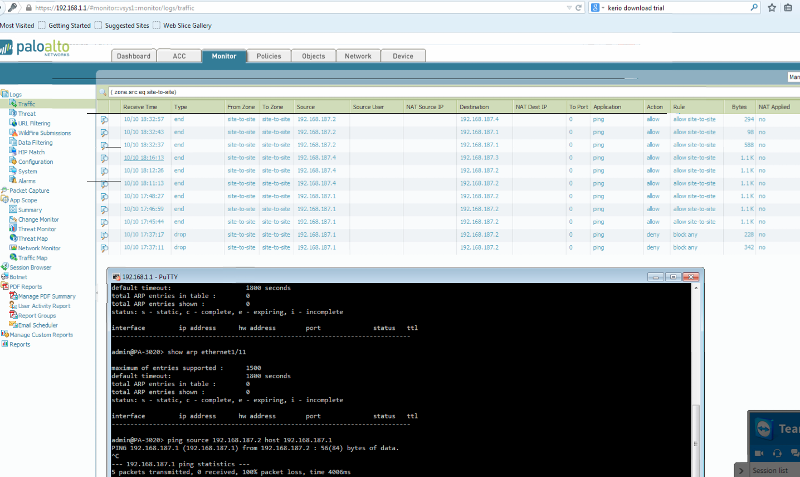 On the ASA side, the interface is configured in a vlan "site-to-site"
both the Palo and the ASA are also used for other internet connections and they work properly, but for the site-to-site link I am encountering this problem.
I also do not see arp entries on either side.
any ideas what could be the issue?
Thanks